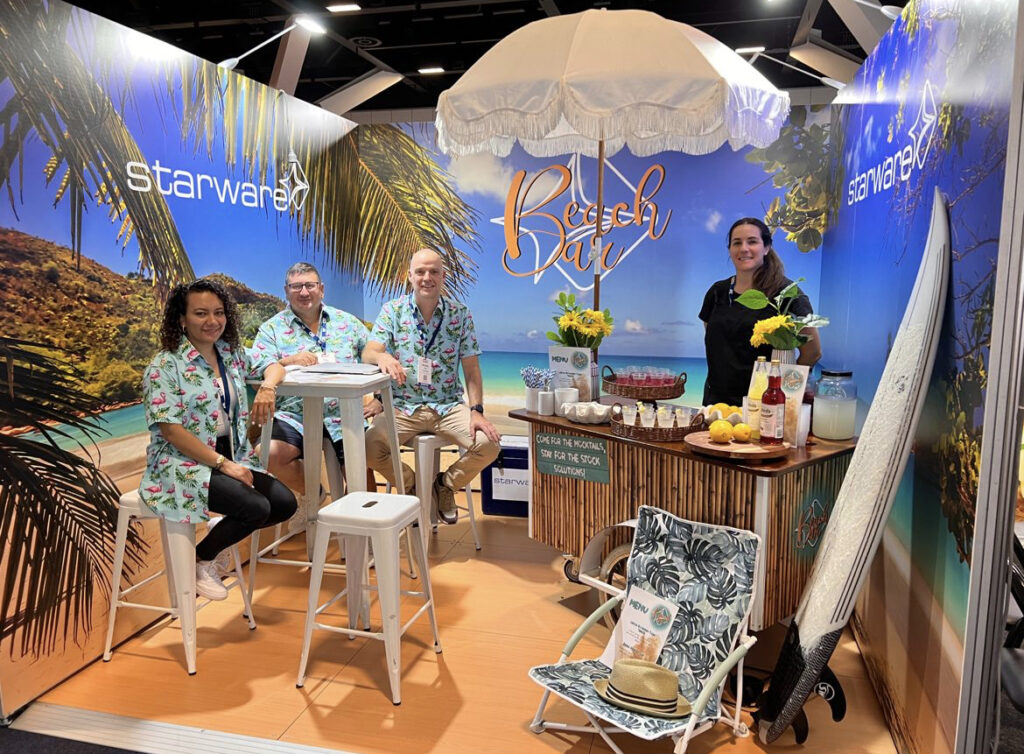 Our colleagues Remko, Marcela & Ray visited the C&I Expo at the ICC in Sydney on the 19th and 20th of October.

At Starware, we have been involved in optimising processes in warehouses and making data about inventory more reliable for as long as we can remember. We call ourselves the WMS party for a reason 😉

The past year, we have been training and experimenting with a new WMS from Blue Yonder that is not focussed on the traditional warehouse that we all know so well, but the smaller places of inventory (like micro warehouses and the storage rooms in all kinds of retail operations). After we got excited about the product, we started to look around during our personal shopping experiences, and we noticed that there is quite a gap between the meticulous process they apply in the central warehouses to ensure stock integrity and the way it's often handled in the retail stores.

This time, we have prepared "The Beachbar". A full mocktail bar running its operation on Blue Yonder #AFW (Adaptive Fulfillment and Warehousing) to show you some of the exciting features that could help you take the most important step towards true omnichannel: a reliable picture of your inventory in every part of your Supply Chain!