Lay the ground work with blue yonder
---
Implement a strong core system to manage your supply chain. Starware prefers working with Blue Yonder software (formerly known as JDA). Tailor your WMS or SCMS to give you that competitive advantage that makes your supply chain stand out.
Nowadays, 3PL's are in a tough spot: there is a strong need for standardisation to save costs but no two operations are alike. Therefore, being able to solve the customers' unique problems is a strong competitive advantage, but it can no longer result in tailor-made software. The Blue Yonder software hits the sweet spot for this dilemma, as it is fully customisable, but without sacrificing a strong standardisation that can be rolled out throughout the whole company.
Starware can assist you throughout all phases of the implementation. Our approach and a huge pool of specialised consultants will have you up and running in no time. As we strive to build lasting partnerships with our clients, our affordable costs models represent that desire. Just like your business, we are in it for the long run!
Blue yonder & STARWARE
---
Starware started implementing Blue Yonder software in 2009. We quickly discovered the potential benefits of the Blue Yonder suite for our customers. In the past years, Starware undertook a range of projects ranging from:
Implementing and supporting completely new warehouse operations
Helping 3PL customers onboard new end-user customers
Further optimisation of processes and systems
All with one purpose in mind: helping customers improve their supply chain.
Recently Starware strengthened its Alliance Partner relationship with Blue Yonder, in recognition of the collaboration of this success to date.
Starware already has one of the largest teams of Blue Yonder WMS experts in Western Europe and both companies commit to working together to support customers further and increase market share, particularly in the Benelux region.
Now, Starware will also take the lead in offering the Blue Yonder WMS solution to new customers in chosen market segments as a Blue Yonder Authorised Reseller.
---
BLUE YONDER SERVICES
--- ---
---
BLUE YONDER PRODUCTS
--- ---
---
CONSULT
DESIGN
Our business analysts help customers with the translation of the Concept of Operations and the Business Requirements Documents into a functional and technical design.
Together with the customer, we transform ideas into real life solutions.
GAP ANALYSES
During a translation into a functional design, there are always gaps to cope with. Our consultants help to identify those gaps and find a suitable solution which we describe in detail, so there are no obstacles for a successful implementation.
AUDITING AND TUNING
Before implementing a new or existing customer into Blue Yonder, it is a necessity to know if there are technical gaps that need to be addressed to achieve a successful implementation. A database audit can identify reasons for decreasing performance and prevent blocking issues.
CONTINUOUS IMPROVEMENT
A running operation needs constant improvement to keep up with the competition and the customers' expectations. Our lean & agile experts help customers to adapt with success and minimal effort. IMPLEMENT
PROJECTS
Large new customer implementations require project teams. That's why we blend into your project teams, share our expertise and make sure that we meet deadlines together. Because of our years of experience, we have a vast library of known issues when implementing new customers. When projects are getting bigger, the overview is needed in every area. Our tools give insight into project statuses over multiple teams. Above all, our way of working makes sure we are all on the same page.
CONFIGURATION AND IMPLEMENTATION
When everything is becoming clear, we start implementing and configuring Blue Yonder. In this way, we can already involve operational users.
DATA ARCHIVING
Many companies struggle with data retention. Data must be archived to keep the performance of the production environment high, but also all data needs to be accessible for years in some departments. For this reason, we have built an archiving solution to serve both needs.
DEVELOP
DDA DEVELOPMENT
A big benefit of Blue Yonder software is the ability to develop new functionalities. Deep knowledge and a desire to look for solutions in standards is needed to make implementations a success. We have developed our own methods and tools to help.
INTEGRATOR
Communication with other parties is needed, in a format agreed with the third parties. Blue Yonder comes with Integrator to support communications with any other party. Our consultants help with every aspect of integration, like field mapping, development, etc.
REPORTING
Blue Yonder has provided a great toolset for reporting, labelling and data screens. We've also successfully integrated other reporting tools, like Crystal Reports, JasperReports or Qlikview.
GRID
When there is a desire to add an extra layer of insulation between the core system of Blue Yonder and all customisations, we have got you covered as well. We have our own solution platform the Grid, which can be linked and integrated with Blue Yonder with ease but retains the desired level of insulation. This also enables the possibility to develop mobile solutions, directly connected to your Blue Yonder setup.
---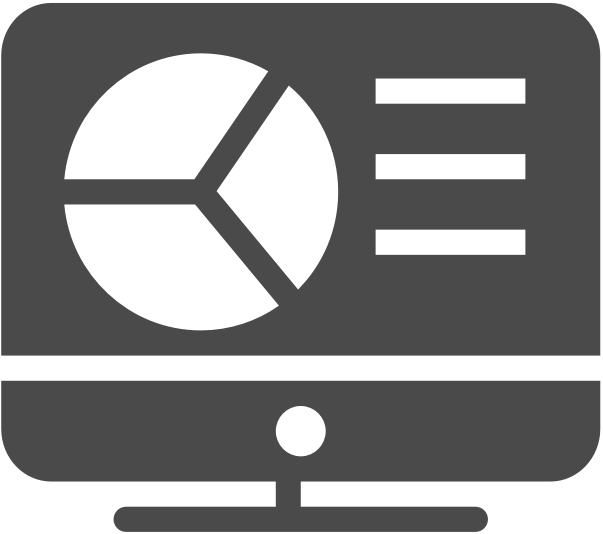 TRAIN
DEVELOPMENT
A big benefit of Blue Yonder software is the ability to develop new functionalities. Deep knowledge and a desire to look for solutions in standards are needed to make implementations a success. We have developed our own methods and tools to help.
SUPPORT
We deliver customised training on Moca, Integrator, ReportWriter and DDA's. These are technical training sessions for the customer's implementation/change team. We teach them best practices in regards to architecture, performance or release management.
IN-DEPTH APPLICATION TRAINING
We develop and give specialised training to operational personnel in core functionalities of Blue Yonder's Discrete version, like cycle counting or other specific functionalities. These training sessions are strongly related to the specific setup of the warehouse/customer.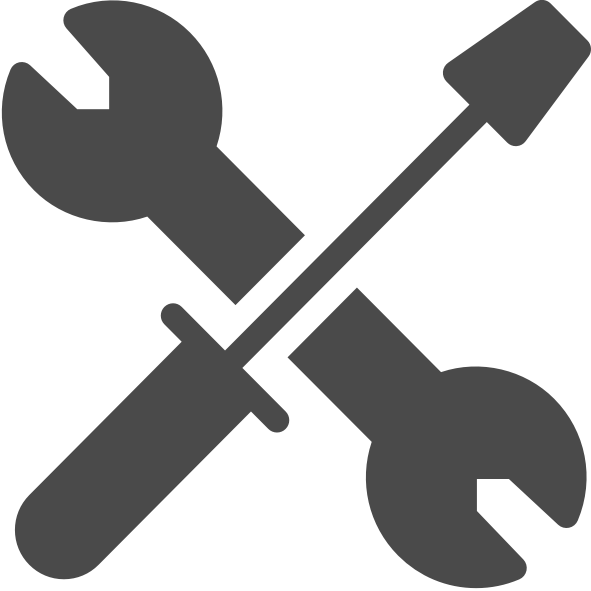 Support
GO-LIVE & HYPERCARE
Once implemented, support is needed to keep things running. We deliver GoLive support, HyperCare support, and support during normal operations, up to 24x7. Support is delivered by our consultants, who know about your setup. In that way, they know exactly where to look when issues occur.
CHANGES
When things are running steady for a while, improvements need to be made to optimise the operation. We help to describe the business cases if needed, develop, assist with testing and document for hand over to 1st line support.
MONITORING
Sometimes you just need some extra security when going live with a change. Or need some extended support hours during your customers' peak season. We offer "ad-hoc" Standby Service during these small go-lives.
Furthermore, we can deliver first-line support, work together with your team and deliver second line support or even coordinate third line support with Blue Yonder or other suppliers.
STAND-BY & SUPPORT
When there is a desire to add an extra layer of insulation between Blue Yonder's core system and all customisations, we've also got you covered.
We have our own solution platform, the Grid, which can be linked and integrated with Blue Yonder with ease, but retains the desired level of insulation. This also enables the possibility to develop mobile solutions, directly connected to your Blue Yonder setup.
WE'VE REALISED
BLUE YONDER PROJECTS
---
Warehouse Management Solution (WMS)
---
Drive distribution center & fulfillment agility and efficiency for maximum return on investment.
Blue Yonder's Warehouse Management solutions optimize the movement of inventory — including the people and material handling equipment required to move it. From raw materials to finished goods at the shelf and fulfilled to consumers, these solutions help enable the most flexible, lean distribution operations possible.
The Blue Yonder Warehouse Management solution footprint spans a robust functional spectrum, including:
Inbound functions such as yard management, appointment scheduling, multi-method receiving, cross-docking, put-to store, quality assurance, staging, and put-away.
Inventory functions such as inventory visibility, lot-serial control, multi-level holds, counts, replenishments, VAS processing, work order processing, internationalization, and slotting.
Resource management such as dynamic pick location assignment,
Equipment utilization, facility utilization, task management, automation interfaces, and workforce management.
Outbound functions such as shipment order management, multi-method order picking, retail in-store, and dark-store picking and processing of e-commerce orders, cartonization, shipping and parcel manifesting, sequenced staging and loading, and compliant shipping documents.
3PL/divisional support such as multi-client architecture, client billing, client-based process modeling, cross-client optimization, client visibility, and reporting.
Transform your business by using Blue Yonder solutions to:
Improve distribution center efficiency, labor productivity, and customer service
Decrease distribution costs and inventory levels.
Increase visibility, agility, accuracy, and throughput.
---
---
LABOR Management
---
Drive improved productivity and customer service with comprehensive, agile workforce management.
In today's highly competitive retail marketplace, superior service is often the distinguishing factor in customer retention and market growth.
It is critical that employees at all operational levels contribute effectively to corporate financial and service goals.
Blue Yonder Workforce Management solutions help retail companies automate and optimise labor planning and forecasting, budgeting, scheduling, task management, and performance reporting to drive revenue and customer service.
Mobility applications untether the workforce by empowering associates with the knowledge and tools they need to better perform their jobs, interact more effectively with customers, and communicate from the floor or remote locations.
Transform your business by using Blue Yonder solutions to:
Build optimal schedules based on demand, union rules, government regulations, and employee preferences
Reduce overtime while maintaining optimum staffing levels
Decrease labor expense, turnover, and pirated hours
Improve productivity, payroll budget control, and employee satisfaction
Minimise compliance risk
---
---
Intelligent Fulfillment Solution
---
Enabling Intelligent and Profitable Distribution Decision Making
The Blue Yonder Intelligent Fulfillment™ solution delivers integrated, best-of-breed supply chain planning and execution capabilities that holistically and iteratively solve inventory planning, replenishment, and order fulfillment challenges in an omnichannel world. This cloud-based solution enables intelligent and profitable distribution decision making that reduces inventory levels and costs, improves customer service through superior product availability and faster throughput, and creates more agile, profitable, and responsive operations.
Blue Yonder Intelligent Fulfillment provides both associate- and executive-level mobile access, with role-based mobility and a robust mobile application that combines comprehensive supply chain analytics spanning both planning and execution, providing supply chain executives with complete visibility into distribution network performance from end to end.
Blue Yonder Intelligent Fulfillment enables you to:
Create plans based on real-world execution constraints
Agilely react to events with iterative planning and execution
Reduce inventory, labor, and transportation costs
Leverage cloud for agility, visibility, consistency, and return on investment
Improve profitability, productivity, and control by working with your trading partners together from a single forecast and plan
Delivering a constraint-aware planning system that creates executable plans, Blue Yonder Intelligent Fulfillment provides visibility into network-wide inventory and enables agile replanning when exceptions or disruptions occur during the execution cycle.
Make intelligent and profitable distribution decisions based on real-time visibility into inventory, orders, and events
Improve on-time, in-full customer deliveries
Create profitable operations and competitive advantage

Learn more about Blue Yonder Intelligent Fulfilment solution component areas, including demand, fulfilment, transportation management, warehouse management, labor management, and flow-casting.
---
---
"Without the unrelenting energy and perseverance of the Starware consultants, we wouldn't have this many successful Blue Yonder implementations as we do today."