Work with us
---
We love logistics, and we are all about improving the processes in our customers' supply chain.
By implementing Blue Yonder Warehouse Management Software (the best WMS in the galaxy in our humble opinion), we achieve the maximum impact of the improvements in the warehouse.
We have always grown slowly and organically by choice. Mostly by hiring via referrals and the network of our colleagues.
However, now that Starware has reached the size of approximately 60 people, we have come to a point where we continuously look for new candidates.
So, we felt it was time to create a single place of information about all career possibilities at Starware.
Want to know more? Scroll down for an overview of the jobs and what's like working at Starware!
---
---
---
WHAT ARE OUR WMS CONSULTANTS WORKING ON?
In summary, as BY WMS Consultant at Starware, you will participate in different tasks related to implementing Blue Yonder WMS such as consulting, development, and/or support.
Analysing processes and translating them into real solutions within Blue Yonder WM.

Designing processes and making changes based on customer requirements.

Developing solutions by using (and combining) the standard functionality of Blue Yonder Warehouse Management System.

Creating reports, interfaces, and labels in integrator.

Identifying problems by using tracing and troubleshooting tools and come up with feasible solutions.

Creating test scenarios for changes or configurations.

Providing continuous support for our clients' Warehouse Management Systems.
---
WMS
Consultant
We are looking for experienced (part-time/full-time) technical and/or functional BY WMS Consultants in The Netherlands, Germany , Canada  & Australia!
At Starware, we have an extraordinary team of consultants that perform warehouse management system-development. Meaning we help our customers to define, design, implement, test, and support all aspects of a modern fulfilment centre with the best software on the planet: Blue Yonder WMS (in our humble opinion 😉). We are specialised in running complete implementations of Blue Yonder WMS, migrating existing WMS software and adding new features to the Blue Yonder WMS.
BLUE YONDER & STARWARE
---
Starware is an official Blue Yonder Implementation and Reselling partner, and they are our WMS software provider of choice.
That's why you will find some Blue Yonder specific terms in the job description.
Do you want to apply? Send us an email to [email protected] or fill in the form through the "Apply now!" button below.
---
Which skills will come in handy?
Knowledgeable with logistic terms and concepts.

Detailed experience with WMS.

Specialty with consulting, developing and supporting in the area of logistics.

Proficiency in creating solutions using, and combining, the standard functionality of the different components of the BY WMS platform.

Capability to write test scripts and execute and document tests.

Ability to create configuration setups and changes, as well as to perform key user actions (like processing an inbound/outbound order) in a WMS or SCM software.

Capacity to read and write JAVA, Jasper Reports, SQL, integrator and MOCA commands.

A communicative and solution-oriented work style with strong analytical skills

Ability to form part of a team whilst also able to work independently.
---
Career Growth
---
To provide you with a simple and transparent career growth path at Starware, we have developed an internal structure with 3-4 levels.
During the first months of your journey with Starware as a general Consultant, you aim to form a good base knowledge by learning about our processes, clients and products, and specifically the Blue Yonder WMS. Also, you will be involved in different areas: Analyses, Configuration, Development, Testing & Documenting.
Once you have a solid knowledge of the Blue Yonder WMS and several years of experience in analysis, configuration, development, testing & documenting, you can grow into an advanced WMS Consultant, and later on, specialise in one of the areas.
Unfold the items to read more about each level.
---
remote work?
At Starware, we encourage remote work. We are, of course, always happy to have you in one of our offices across the Globe: Netherlands (Gouda & Venlo), Germany (Hamburg), Australia (Melbourne), and Canada (Montreal & Toronto).
We also organise bi-yearly events where we gather all Starware employees, so you have the chance to interact with everybody, even if you work mostly remotely.
These events are quite special, and most of the time, a surprise.
We like to say: "Hope for the best, prepare for the worst!"
PERKS OF WORKING HERE
At Starware, you will find the casual and warm atmosphere of a family-owned business paired with benefits that go above and beyond. Also, we know that our employees are the heart of our company and aim to make it easy for you to balance your job with your private life and to keep growing professionally. That's why we give you trust from day one and the freedom to organise your workday in the way that works best for you.
ATTRACTIVE COMPENSATION PACKAGE

Earn a top salary for the matched role and experience; join the Starware profit-sharing plan from day one & enjoy 31 days of holiday. Not to mention pensions are fully paid by the company for employees based in The Netherlands.

WORK-LIFE BALANCE

We give you the freedom to work when and where you want.
Yes, you read that right!
Do you prefer to work from a local coffee bar, avoid rush hour, or have some time at home with the kids during the day? No problem! (as long as you generally meet your contract hours and it works out for your team and customers).

Latest Technology

Work with the latest version of the Blue Yonder WMS, newest automation and robotics technologies in the warehouses, and advanced Machine Learning and AI that are entering the WMS space. Plus, build software using the latest Microsoft Stack and frameworks & tools like MS DevOps, Git, Angular & Azure.

TOP GEAR

Our CEOs are total Apple fanboys, so you'll be sure to work with the latest Apple equipment. Plus, you'll get to enjoy the advanced engineering designed furniture at our main office in Gouda, and of course, pick the car (within budget) that you like the most.

Travel Compensation

We got you covered! Choose between a lease car and a travel compensation that is paid on top of your salary.
Awesome Colleagues

Starware started as a company run by family & friends. This has brought a casual atmosphere to the company that is hard to find somewhere else. And so it is our goal to keep that vibe for as long as we will exist.

Diversity

Starware is open to all and we enjoy the diversity of our team. What binds us is that we all want to do good work, our drive to keep improving, have a good sense of humor, and our ability to put things into perspective.

LEGENDARY EVENTS

Every event we join or organise, we try to do something special, whether it's a trade-show, conference, or own event.
For instance, twice a year we organise the Starware days, in which we invite all colleagues to join in a mix of work & social activities. These events have become quite legendary.
Don't believe us? We have the pictures to back it up. 😉

Development Opportunities

Work in a self-steering, motivated, and skilled team, and have the freedom to decide your own career path. So, instead of growing towards the inevitable managerial role, there is also a lot of room to grow your technical skills and keep doing what you love to do. You'll also have a budget to study whatever you want.

Free coffee and snacks

In every office, you can help yourself to free coffee. In our biggest office, the headquarter in Gouda, we additionally take care of your lunch. Our chef Frank prepares a meal every day that you can enjoy with your teammates.
Too good to be true?
Don't take our word for it!
Have a look at our Company Handbook or contact our people on LinkedIn if you have any question about the culture at Starware or related topic.
---
STARWARE WALL OF F(SH)AME
---
OTHER QUESTIONS ABOUT THE VACANCY?
---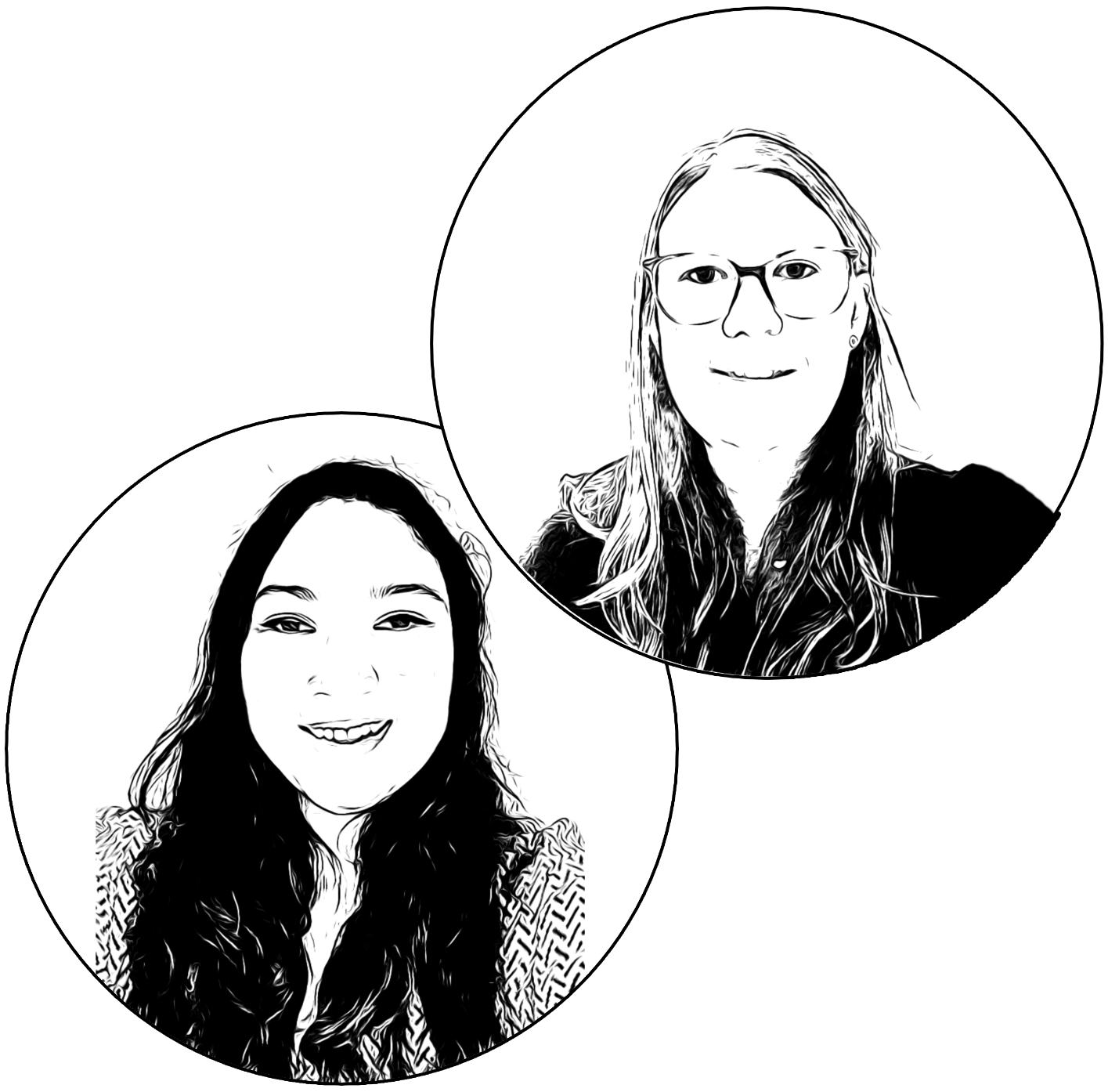 Hi, we're Elodie & Maren!
Fire away! We will be happy to answer your questions. You can reach us on Linkedin or via email 🙂