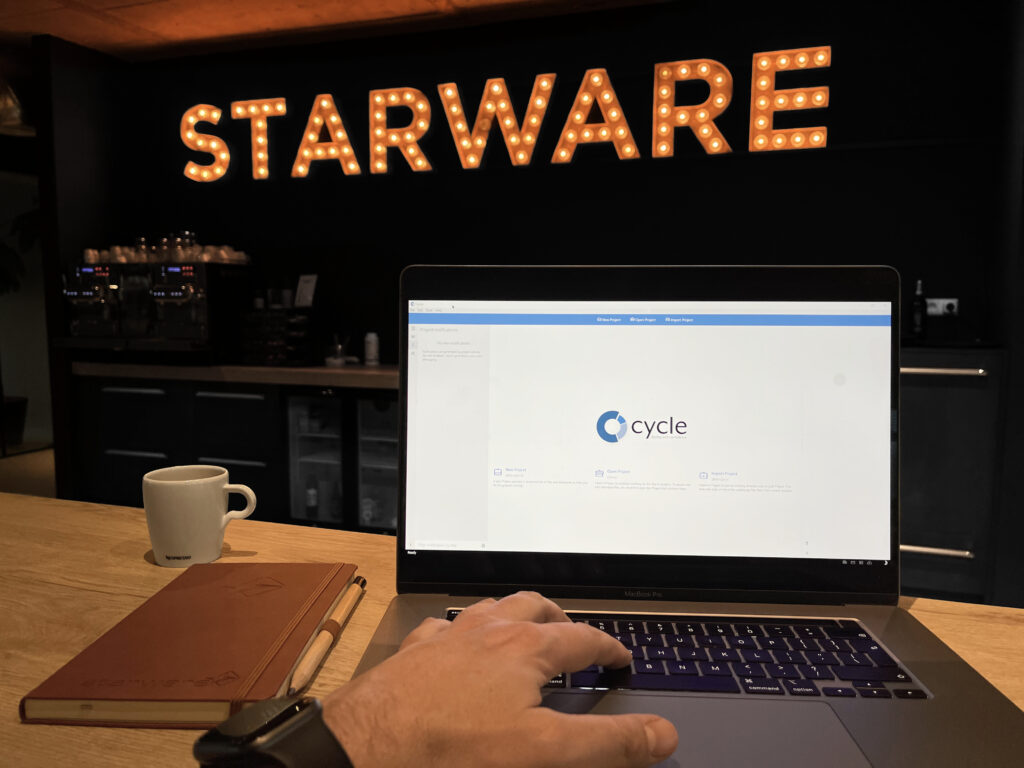 Starware is proud to announce a partnership with Tryon Solutions and Cycle Test Automation®. Starware will be reselling and implementing Cycle Test Automation®, Tryon's patented automated testing platform.
At Starware, we have seen that testing is increasingly becoming a bottleneck for all of our customers. This problem became especially clear in this past year. As the Covid pandemic showed the necessity of adapting to new scenarios head on, manual testing capacity slowed down our ability to implement the changes needed for quick action dramatically.
In fulfilment centres and warehouses, we continue to see that 95% of the test-effort is still relying on manual labour, resulting in added time and cost. Often key-users or dedicated testers are involved heavily in integration tests and user acceptance tests. Regression testing and volume testing are so time-consuming that they are done very sparingly or sometimes are skipped entirely.
TRYON SOLUTIONS, BLUE YONDER, AND STARWARE
At Starware, we focus solely on Blue Yonder WMS development. For some time we have been searching and experimenting with other automated test concepts and tools until we found Cycle®. Tryon Solutions has extensive experience with end-to-end implementations, upgrades and optimisation services for decades. This ensures Cycle® is uniquely positioned to automate Blue Yonder WMS testing before, during and after a go-live. 
With Cycle Test Automation® in combination with the Blue Yonder WMS Test Suite Bundle -which contains already pre-defined test scripts for all standard WMS features- our consultants have been able to provide tailored solutions for volume testing and regression testing. This is saving hundreds of man-hours and is increasing the resilience of the entire WMS solution.
In our quest for agile WMS implementations, Cycle Test Automation® is a real game-changer. We can implement features much easier due to the CI/CD workflow, mobile/RF emulation, and business process simulations with much more confidence due to these automated scenarios. We now can execute entire test runs automatically and receive the results in a clear report after the entire run.
A DEMO, ANYONE?
We are very excited about the partnership with Cycle Test Automation® and we can't wait to bring the benefits of automated testing into our WMS development workflow.
If you want to find out first hand what this solution can do for your implementation project in terms of saving and stability, drop us a line at [email protected] and we will be happy to host a demo session!