This was the day I feared the most… On this day we put together a program with loads of different partners that had to be present to set up shop at our last location. To make it worse Marc, Elodie, and I had to be present at 9:00 to help all the parties involved. We couldn't rehearse any of this so we had to see if all the things we imagined would actually work out!
This day that showed what future events would look like for Starware took place on Saturday 04-09-2022 and 11-09-2022.
When we tried to imagine our future events, we thought of everyone in our company much older but still being young and crazy at heart. So we decided to create our own senior citizen festival.
Naturally, the first thing that came to our minds was that everyone plays petanque when they are older, so we knew we had to raid the local Decathlon for some petanque gear. Next to that, we brought a whole suitcase of dress-up materials. In this way, everyone who played could make themselves look even older. 
We tried to find a place to play petanque, but that turned out to be a lot harder than it seemed. In the end, Andrea found us a great location at the Castle of Castelldefels. Maybe not the first thing that comes to your mind when you think of petanque, but like the whole trip, this was properly over the top 😃 A fun fact is that this is the actual castle Andrea grew up in, for the ones that don't know her that well yet, she is like Barcelona royalty 😉
Some great food is always important no matter what your age is, so we found the best food truck in Spain of Kaizer on the Road, and had it set up in front of the castle. 
Then there was the music: when we found this Music Quartet online we quickly knew that they would be the perfect fit. Four great musicians with super classical instruments playing pop songs, what a combination!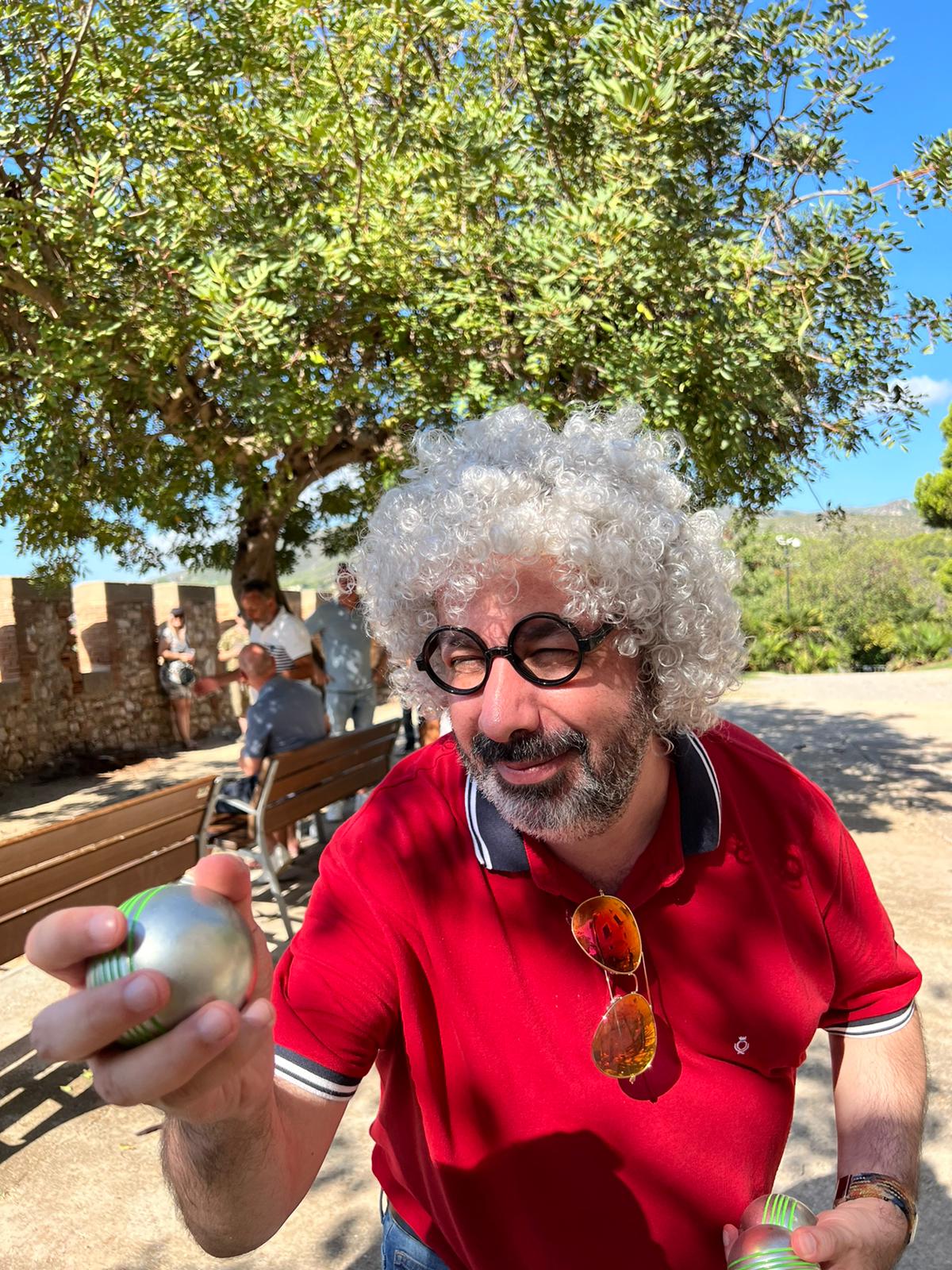 And then for the "piece de la resistance", we thought it would be funny when Marc and I dressed up as our grandfathers and raced each other in mobility scooters when the rest of the team entered the castle grounds. Somehow the girls managed to arrange actual scoot mobiles, and a start and finish arch from Oktitans to be delivered to the castle. The supermodels from M Azafatas y Modelos probably had the weirdest day of their lives as they played our personal grid girls.
We still can't believe Meritxell of Castle Castelldefels went along with our crazy ideas and everything worked out perfectly. We could surprise our team once more as they gathered around the race track and recognised the future versions of me and Marc racing in slow motion, while the band was playing. There was cheering and big laughs all around! After that, everyone could relax, play petanque, enjoy the nice food, do a little race themselves, dress up and just be goofy once more.
We ended the whole trip with a presentation high up in the castle where we could take everyone for a look behind the scenes of this event and thank our 3 Starware angels Andrea, Carmela & Elodie once more for the unbelievable event they have put together!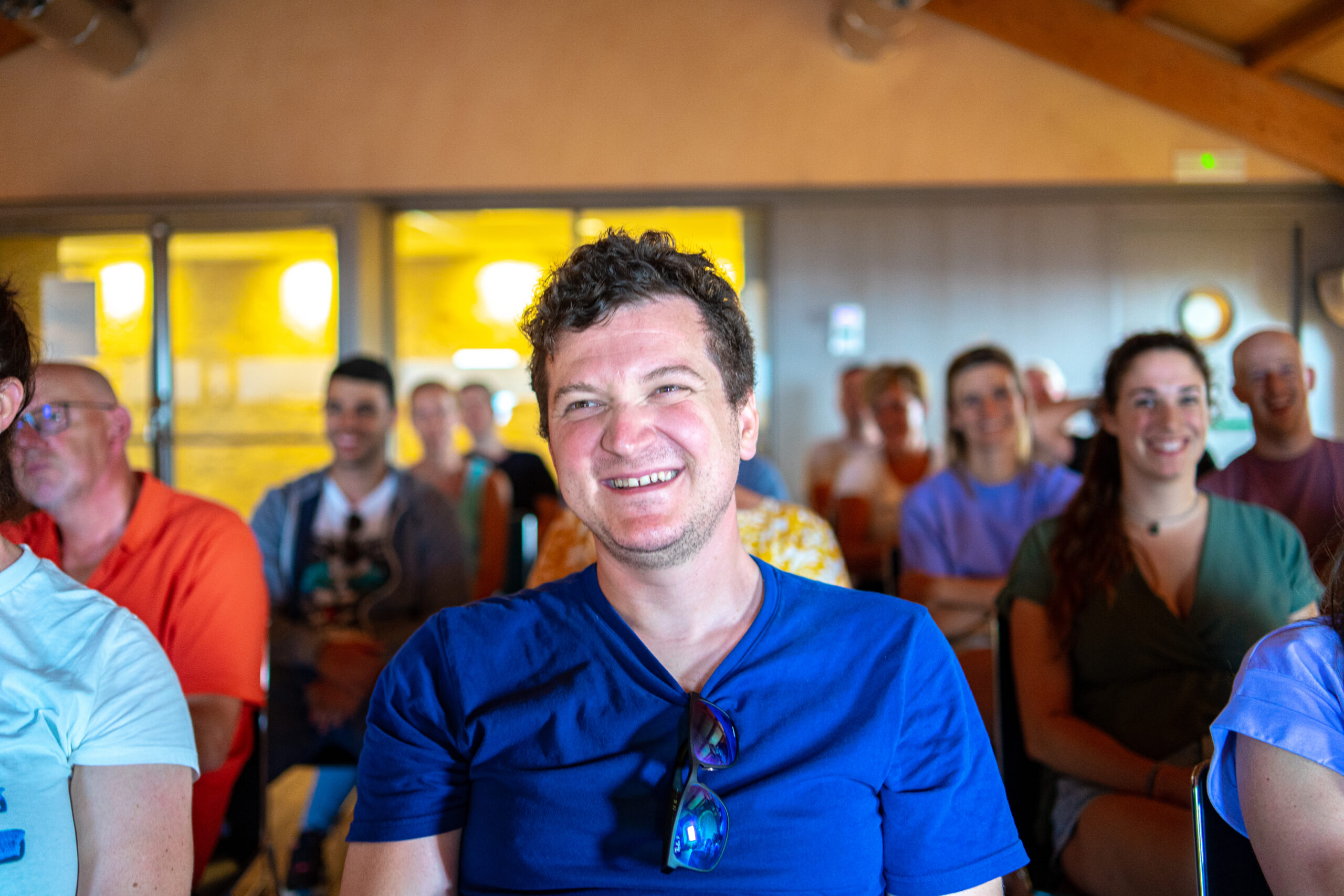 Then we sent everyone on their way with one last message:
We sure did have the time of our lives!