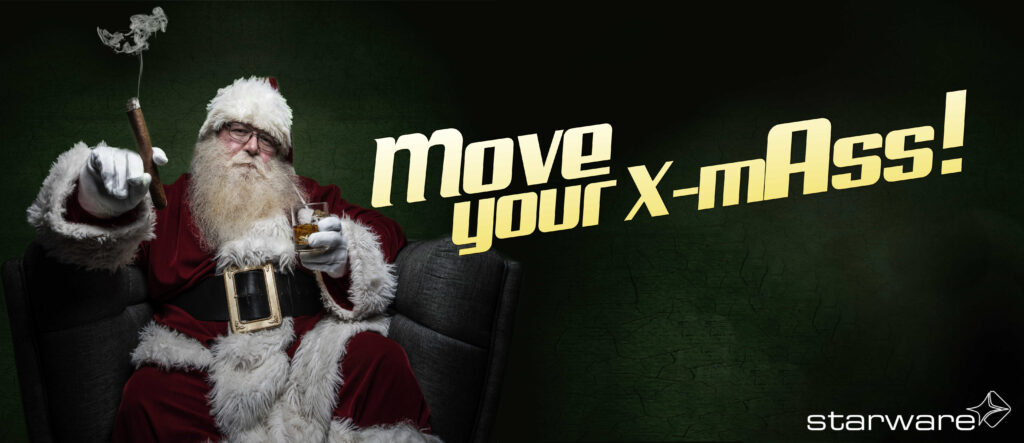 What a great Christmas weekend to say goodbye to 2019! We always theme our parties with something fun and closely related to the occasion and the events surrounding Starware, and this time was no different: Move your X-mass!
During 2019, Starware has been on the move in many different ways. We have all been working hard to move projects forward for our customers, to move the entire company forward by laying the foundation for a new structure and moving all our important metrics up again.
Besides, we have just moved our HQ to a new hideous building in the centre of Gouda and we have transformed it into a really nice place to work for the years to come. To top it all, (spoiler alert!) we are now planning to move to Australia early next year!
So in a good fashion, we have named this year's Christmas Party's theme: Move your X-mAss! And our "XmAss" theme song couldn't be other than "Move your ass" from one of the greatest philosophers of our time: SCOOTER! Check it out here.
THE BEGINNING
The headquarter for our Move Your X-mAss event was beautiful Maastricht.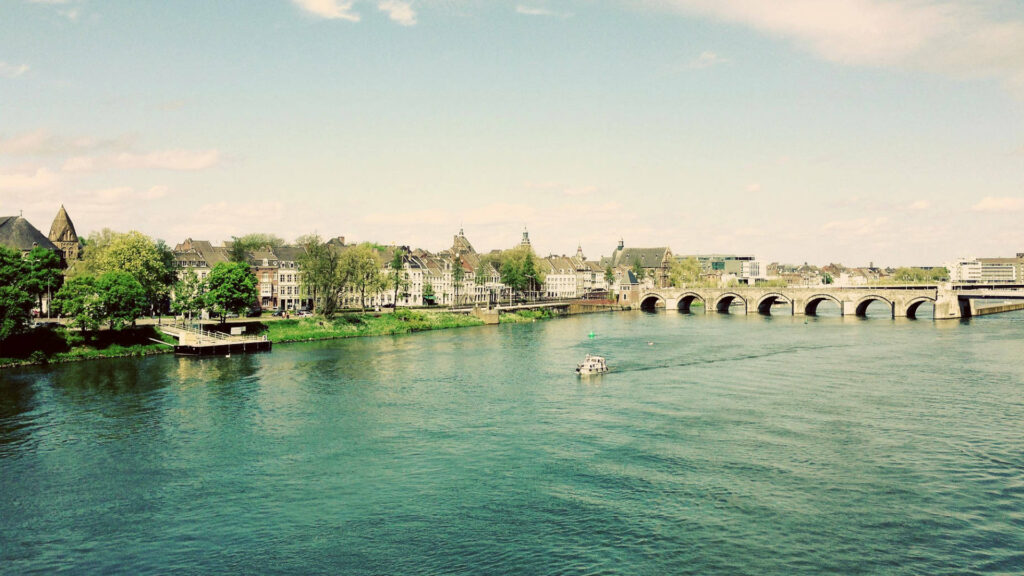 Anyhoo, we gathered on Saturday morning in a (not-so-beautiful) hotel in the city centre with plenty of coffee, tea and "Limburgse Vlaai" (very nice typical cakes). When the last colleagues arrived, we moved to the bus that was waiting for us around the corner to bring us to our first activity of the day.
I'd say the bus ride when smoothly without incidents, but I would be lying. Our poor bus driver got a bit lost and we had to take a couple of detours before finding our destination: "Kasteel Hoogenweerth" or Hoogenweerth Castle.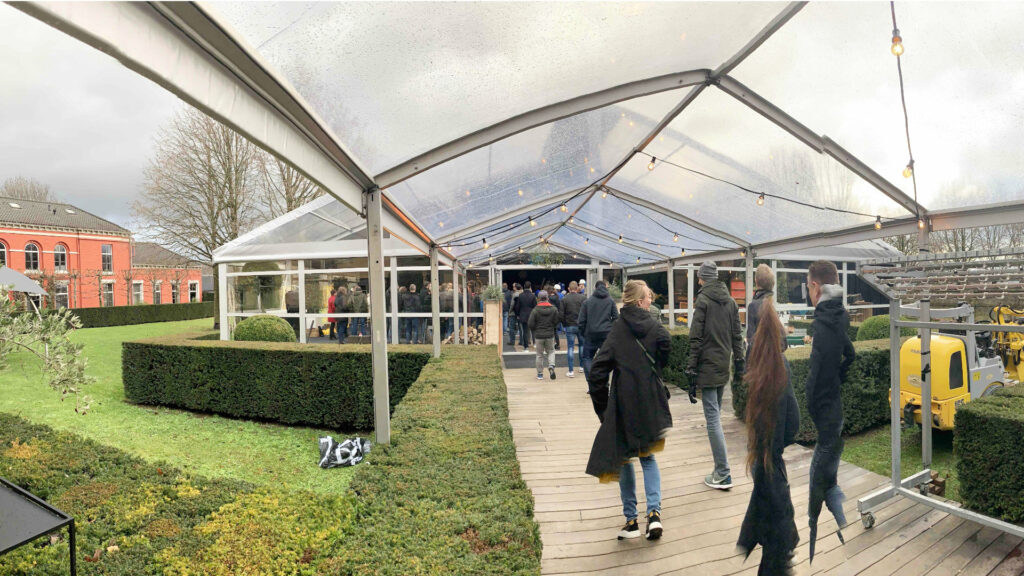 WHAT ARE ALL THESE?
We headed to Hoogenweerth garden's, where there was a massive tent waiting for us filled with the most surprising and bizarre items: wooden planks, toys, wheelchairs, barrels…you name it.
The first activity of the day was no other than to build a chain reaction using all the claimed materials the organisers of the activity could find.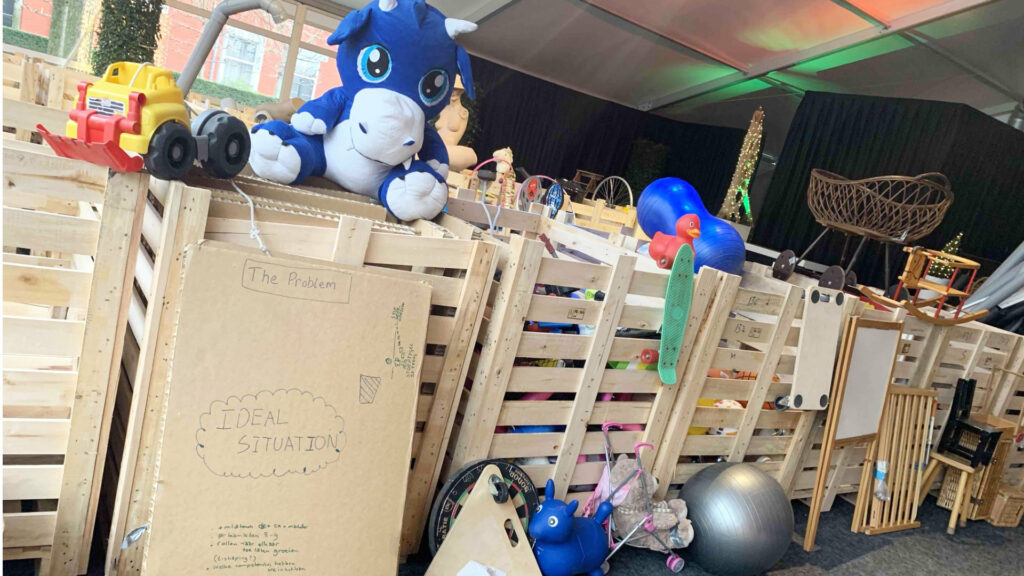 Building materials were provided, all kinds of bizarre elements to build on, safety helmets… Everything was on point. We only needed some teams.
And as I mentioned earlier, Starware laid the foundation of a new structure during 2019. This was done by defining levels for each profession, and forming teams with a team lead to support them. Well, this was the perfect occasion to see all the new teams in action!
For this occasion, the team members had to choose a role within the team. The roles included two builders, a reporter, a communicator, a creative mastermind, a project lead and a "doctor".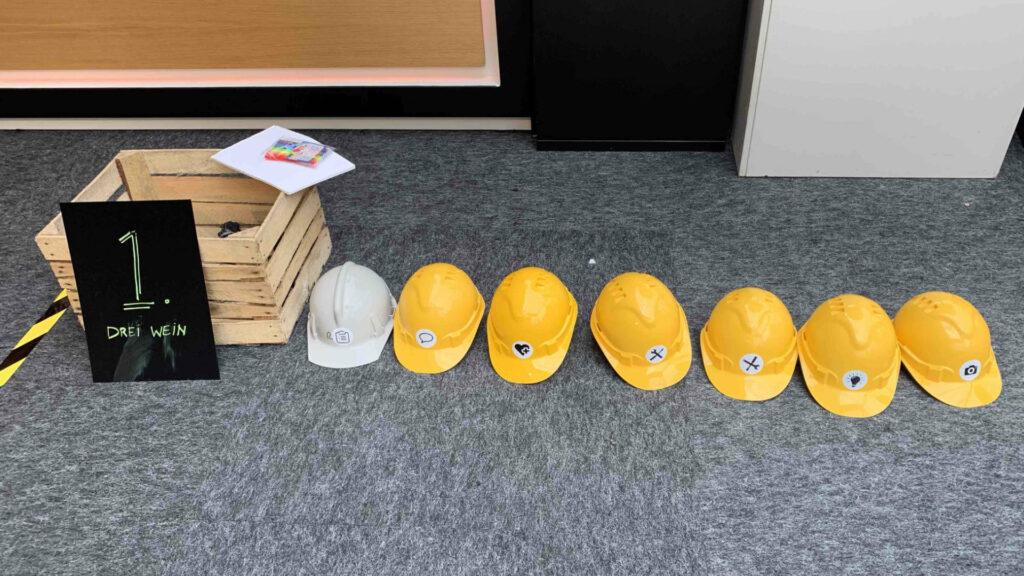 The builders' main function was to (duh) build; the reporter would film the whole process and document it with pictures. The communicator was in charge of communicating with the teams on both sides in order to fix a solution for connecting the individual chain reactions. The creative mastermind was the one ideating the chain reaction and the crazy structures. The project lead was the glue of the team and would assure that everything run smoothly. And finally, the doctor would make sure everyone was acting safe and would try to prevent accidents. Believe me, given the setting and our colleagues, the doctor was very much needed.
All teams had to work individually to create a beserk project that supposedly would work out perfectly when linked together.
Couldn't be further from the truth. ?
Now, to be fair, most of the teams managed to create amazing structures that triggered the movement and connected with their neighbours. All except "THE B TEAM". The bosses and their team had some struggles trying to make their chain well, react.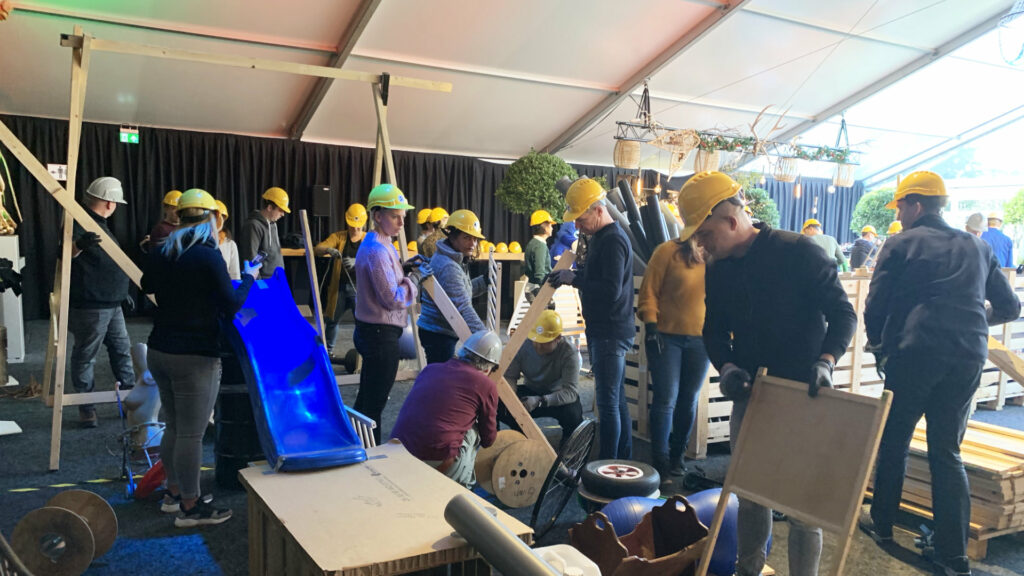 "BUKKEN!"
Put your seatbelts on, because we are just getting started. After a typical Dutch lunch (soup and sandwiches) we were headed to our next activity. I will give you a hint: it also implied the use of helmets.
YES, cave biking! Mountain biking through the Limburg Marl caves was a really unique experience. In complete darkness, there was no other light or no noise than those from our bikes (and some heads accidentally hitting the ceiling).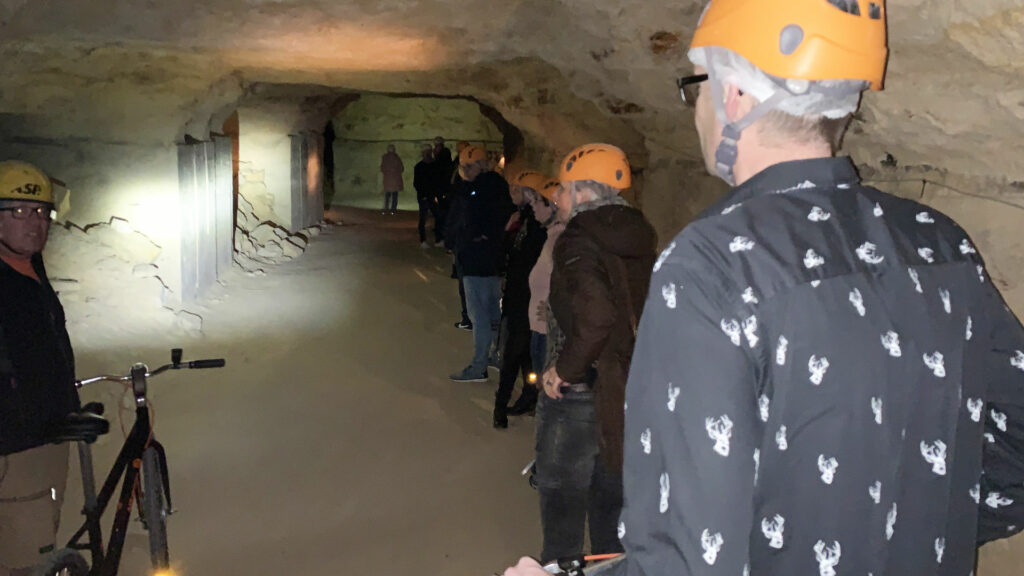 Oh, and not to forget the occasional TIM! shouted by the guide and passed by one by one until the last person in the group (TIM) to make sure we were all complete. In that case, a loud COMPLETE! would follow back from Tim, person by person, until it reached the guide. They really had a system here, and you really didn't want to get lost in there.
This system also worked whenever the cave became really low, in which case the code word we needed to shout out in chain was "BUKKEN"! which basically translates to "bend down". Man, that was fun.

TAPIJN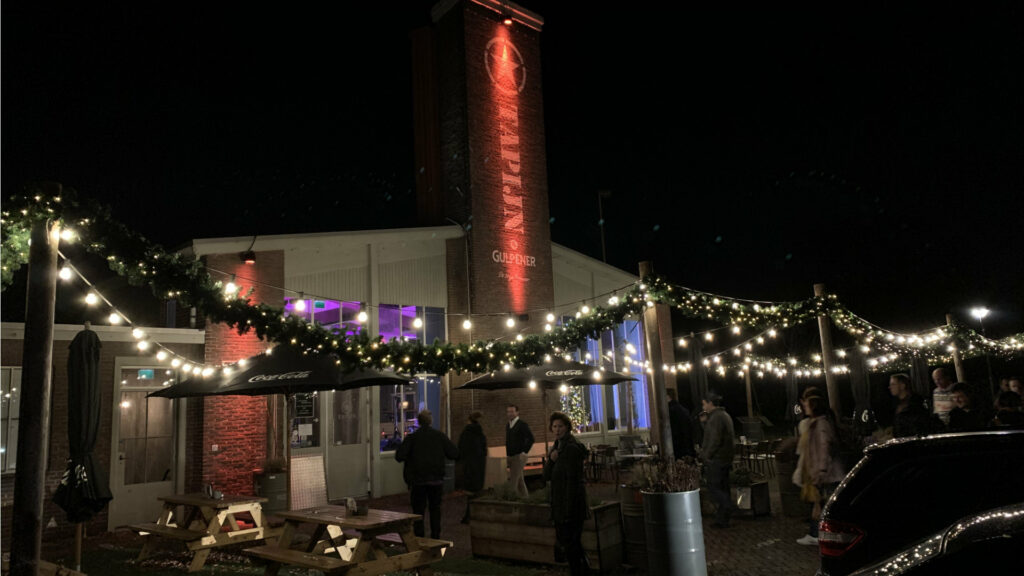 Our adventure time was quite over for the day, so it was time to freshen up and get ready for dinner. We rented out a cool old-military-based-turned-restaurant in the centre of Maastricht. You can also call it Tapijn.
A cocktail bar was all set up when we arrived to give us a warm welcome. Also, long tables arranged across a podium with the first snacks to open our appetite, followed by a 3-course gourmet dinner, paired with the nicest wines.
In the meantime, you could enjoy a Pornstar Martini or any other cocktail which no one remembers because they didn't have names as cool as the Pornstar Martini.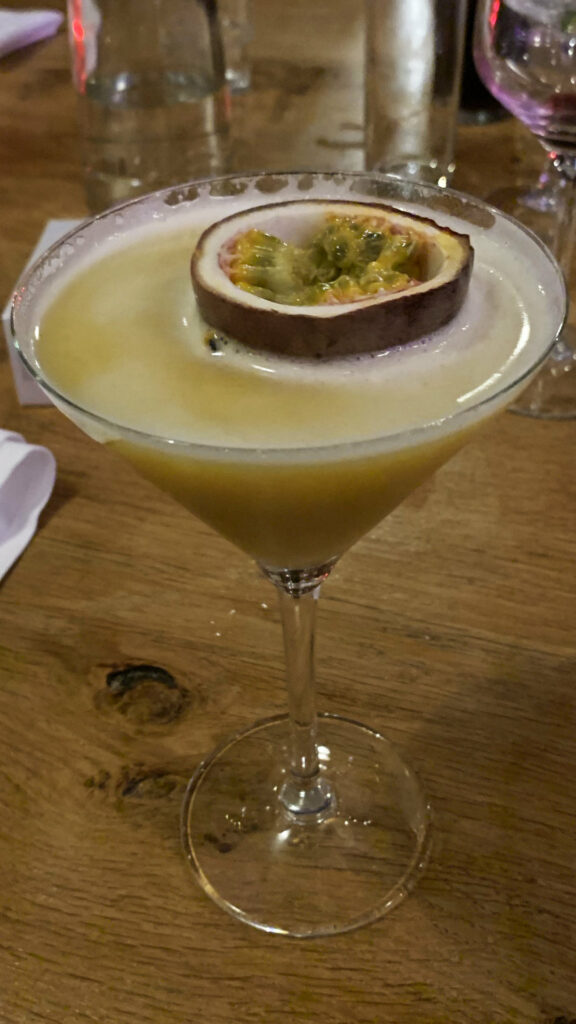 Nevertheless, the best surprise for some of us was the small piece of caramelised goat cheese that was part of the desert. And I say for some of us because the rest of "them" were quite disgusted by the cheese surprise. You really have two sorts of people, haven't you? Those who didn't like the caramelised cheese were kind enough to share it with the "some of us" who were loving it (thank you ?). I saw people having 3 pieces. 3 pieces! I don't blame them.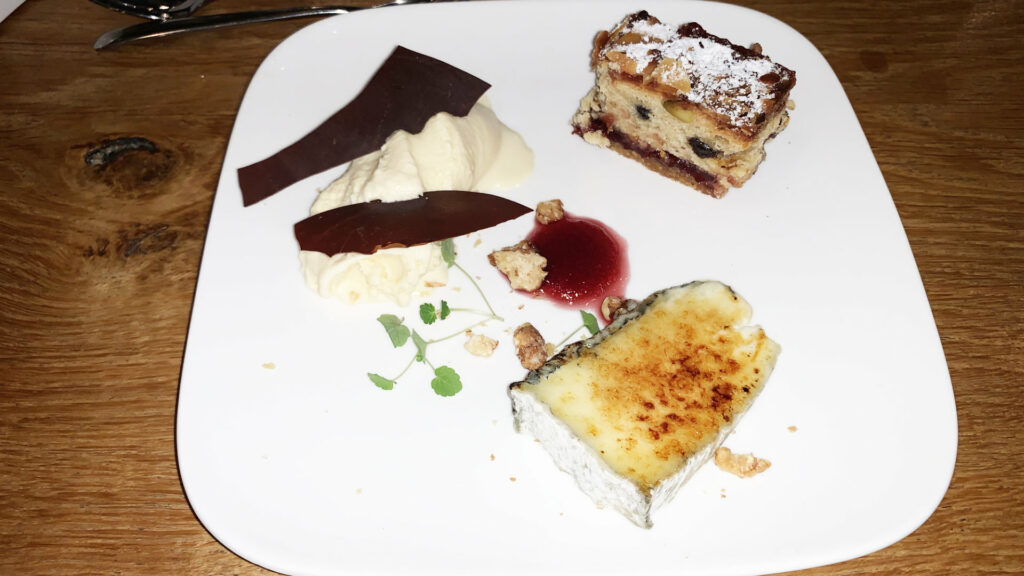 The lovely food gave way to the incredible Victor Mids show. The TV personality, neuroscientist and magician left us with our mouths open after a 30-minute show.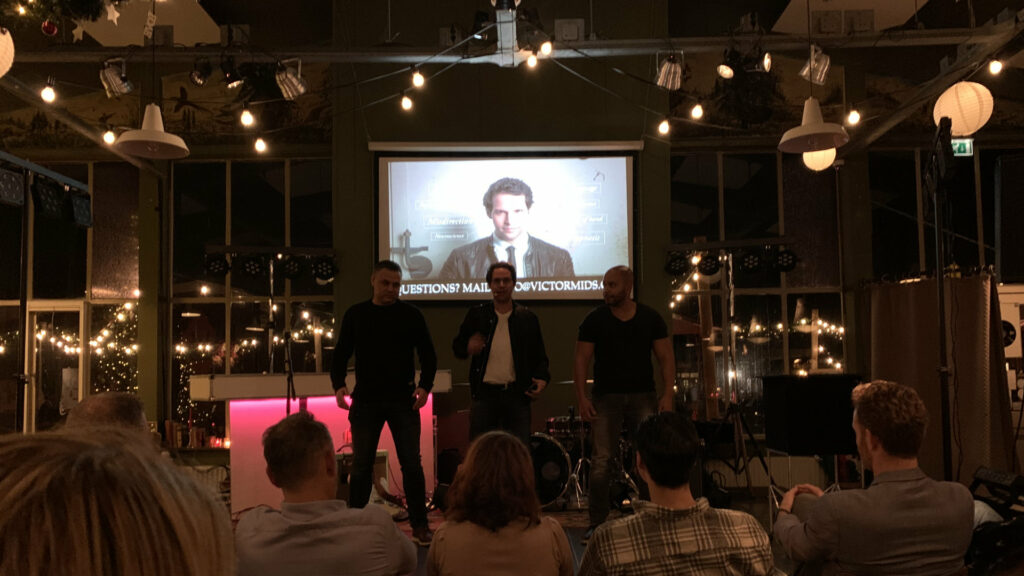 To conclude the evening, we had the live music band "3Xtra" singing the best hits for us and setting the ambience for a dance or two.
SUNDAY MORNING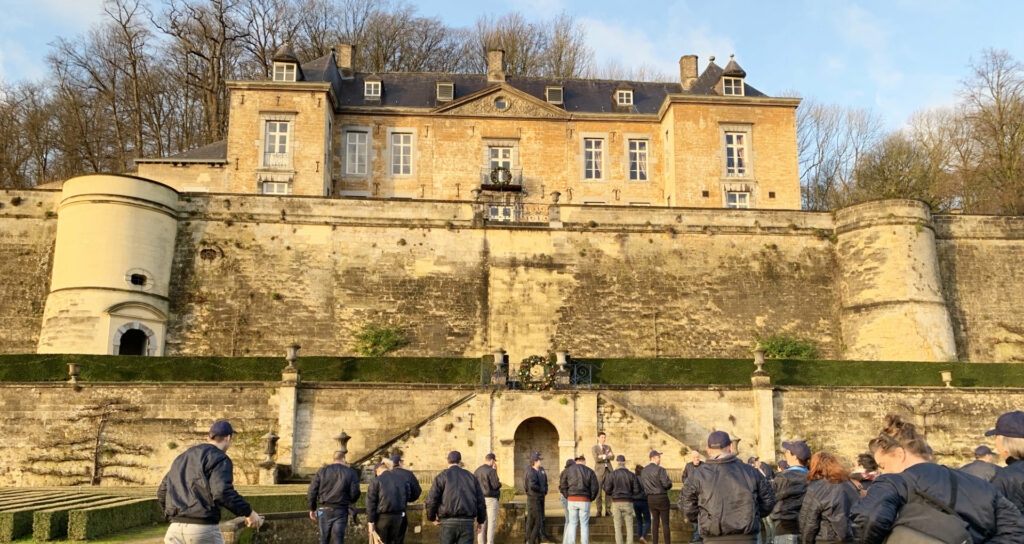 Folks, this is far from over. 8:30 am, everyone ready to depart to our next and final location: in the very border with Belgium lays the splendid castle form Neercanne.
Oh, I almost forgot. There was a present waiting for everyone in their rooms when they came back from the party. Surprise! What are you supposed to do with a customised bomber jacket, cap, and hip bag? Huh? You're about to find out.

Because Chateau Neercanne was the base to our morning Rave! Welcome to the "Daybreaker". Gotta move your x-mAss!
A healthy breakfast in a cavern inside the castle and all of a sudden two DJs popped out from the back of the room and introduced the Sunday morning rave. Hangover much? It didn't really matter. It was really the time to move your x-ass and everyone joined in and danced to the rhythm of the music (or at least tried).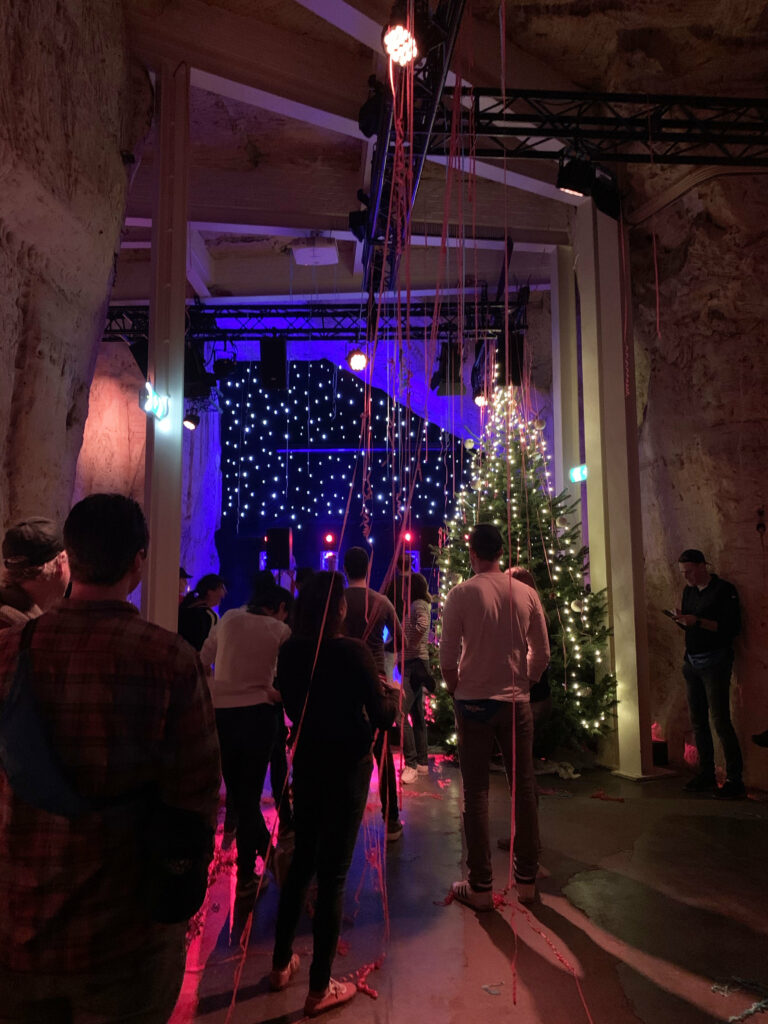 We had an amazing couple of days and from Starware, we want to wish you a 2020 at least half as cool as ours!