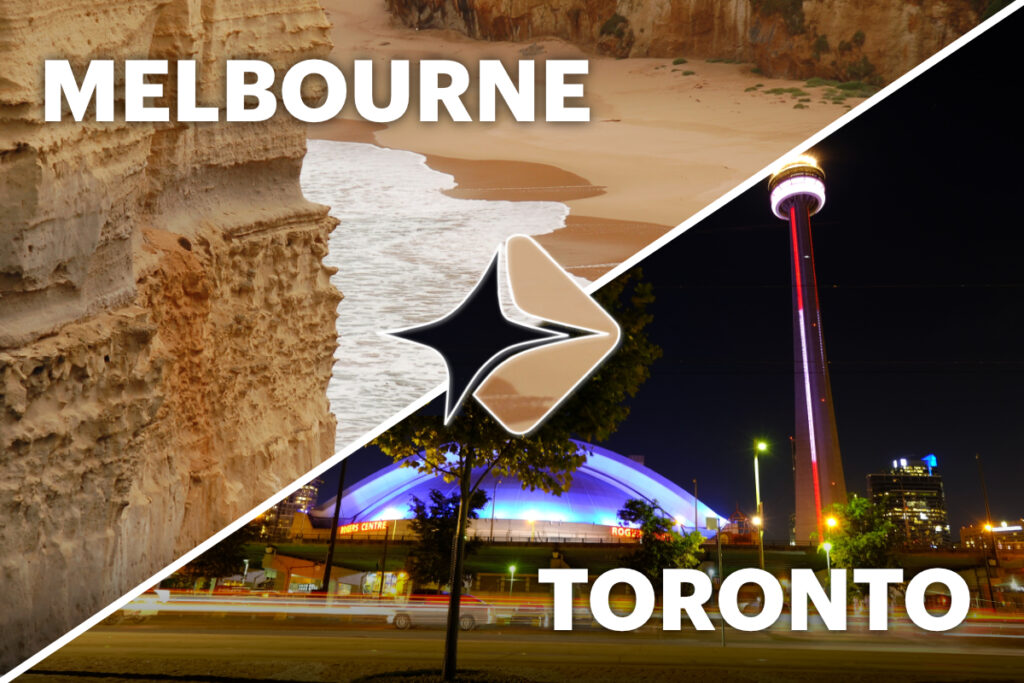 I realise that the news of Starware starting new company during this global pandemic might come off a bit strange. It's actually worse, we started 2 new companies! One in Australia and one in Canada of all places!
We have been playing with the idea of setting up companies in different timezones for quite some time already.
About Starware
At Starware we develop warehouse management systems, meaning we help our customers to define, design, implement, test, and support all aspects of a modern fulfilment centre with the best software on the planet: Blue Yonder WMS.
This year we have witnessed a huge amount of impactful changes in the world's most successful supply chains. Our team, that we care deeply about, has been doing a great job working from home. They have been doing so -almost exclusively- the whole year, to help our customers prepare and adapt to those changes in all their fulfilment centres.
Why we were looking in the first place
Our goal at Starware is to build a company that can adapt quickly as business conditions change and opportunities arise all the time. We believe the only way to be ready for this flexibility is to have the ultimate work/life balance. That's why we promote a lot of autonomy and as few rules as possible within our company.
Over the past years we have seen our number of large accounts growing, and with them, the demand for 24×7 support for their fulfilment centres. Being on a nightly standby shift is fine for a couple of nights, however as this is becoming routine the novelty wears off pretty quickly and turns into a substantial impact on your private life.
The right places
This is where why we started this adventure in the first place. In our quest for a suitable location, we took out a world map and start looking for countries in the timezones that we needed to make the schedule work. We wanted to take the road less travelled and skip the obvious candidates. Marc Roelofs (the other co-founder of Starware) and I have both travelled a lot before Covid-19 and lost our hearts to Canada & Australia.
We first discarded the idea because the common practice is to go to lower-wage countries. When you go to Northern America the USA is considered the promised land of growth opportunities. We have implemented a policy in which we pay our employees the same salary in the same function regardless of the place they live in, so the low wage argument was no real issue for us.
We are also not looking for exponential growth. We are trying to grow sustainably so we can keep up with all business challenges and are still able to enjoy a personal life besides the time we spent working. The more we started to look into Canada & Australia the more we noticed the similarities with the Dutch mentality and business climate, so in the end, it was an easy choice.
Zooming in on both countries to find the proper place for our first office, research showed that both Melbourne and Toronto are logistical hot-spots in their countries and each have a fast-growing tech sector and were the best places for us to start.
It took some effort to start a company remotely, especially when you have no clue on where to start, but we had great help along the way!
Starting in Australia
For Australia, we already started our efforts before Covid hit us. We got our first contacts by attending an event organised by the RVO focussed on doing business In Australia & New Zeeland. After the preparation phase, we were almost ready to send one of our trusted employees on a visa to the land down under to set up the business there. We had planned everything from April on forwards, but obviously, the whole world stopped around that same time.
Starting in Canada
As we had put the ambitions to rest, for the time being, we were contacted by a candidate in Canada that visited our website and applied for a job. As she had the perfect credentials and turned out to be a very nice person on top of that, we knew we had to try and expedite the setup of our Canadian Company.
We started our search by just contacting the Canadian Embassy, given our previous experiences and help we received from the Australian Embassy, this turned out to be the right place to start.
They referred us to a couple of great contacts that helped us to get the new company up and running in no time. Especially when you are trying to start small and grow from there it really is an easy process in Canada.
Obstacles
In the end for both countries, the hardest part of setting up a remote company turned out to be setting up a bank account. All banks have an identification obligation, but currently, it's not so easy to take the plane to the other side of the world for this. The quest for an official party willing to identify you in the Netherlands is best compared to the search for the holy grail. Ultimately the Australian Embassy and a specialised Notary in Den Haag were able to help us out. I think this part of the process took at least half of the total time to set up the company 😉
Restarting Australia
After we finished setting up our Canadian entity, we decided we would no longer wait for travelling to become normal again. Bolstered by our experiences in Canada, our recruitment team doubled the efforts to find suitable candidates in Australia, and also there we found a great match for our team. As we already completed large parts of the setup there, we were also able to reboot everything quickly. So now Starware Australia PTY Ltd is also up and running. We are currently running our European projects through multiple timezones now and are slowly transitioning our support. In 2021 we will expand our local companies and see if we can help Canadian and Australian companies with their WMS challenges as well!
Many thanks!
There are a lot of persons and companies that we owe a great amount of gratitude. Without them, we could have never made this happen!
For Australia, We would like to thank Tanja Buist of
Invest Victoria
and Simone Greulich from
Austrade
, for getting us started and greatly helping us with all the proper introductions along the way.
Furthermore we could not have made this happen without Rena Warmerdam of
ACE by FPG AIM
, a fellow Dutchwomen living in Melbourne that has helped us with virtually everything, from bank contracts, employee contracts and regulations, administration and management.
Get in touch
If you are interested to learn more about how we started our business in Canada remotely, how we handled the remote onboarding, or have other questions, I'm happy to share our contacts and experiences and help you on your way.
For us, it is the start of an exciting journey! We can't wait for the world to be vaccinated so we can leave this pandemic behind us and will be able to travel to our newly made friends and colleagues and buy them a well-deserved drink!
Roland