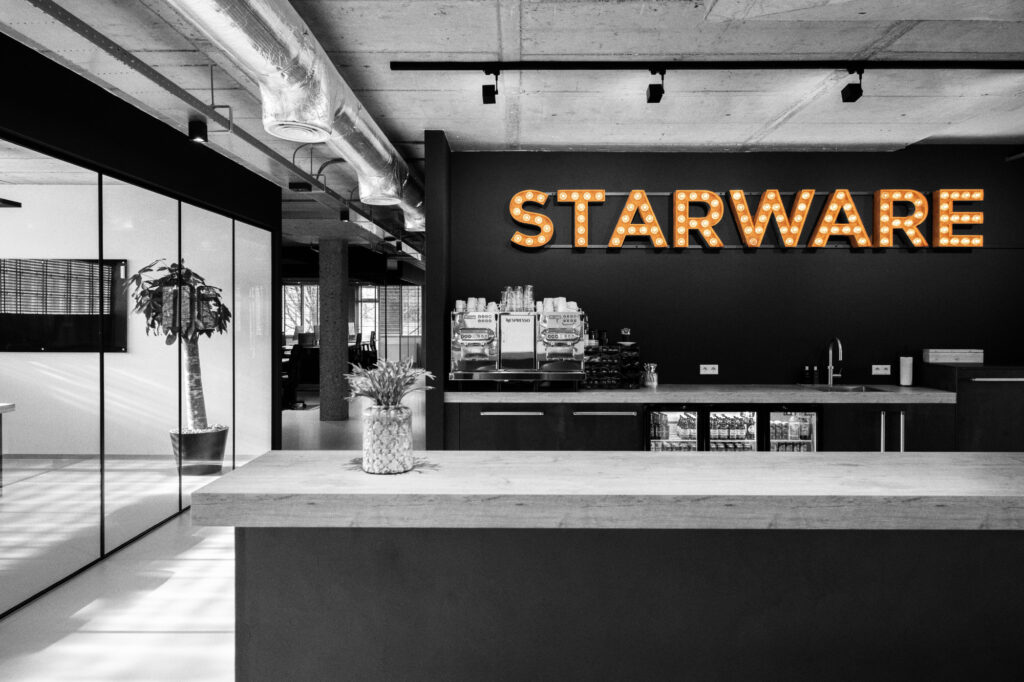 After 25 years in Reeuwijk, Starware now has a new head office in Gouda.
In the past months, we have been working very hard on getting our new office in Gouda ready. And we are very proud of the results! We are now almost 60 employees and we had literally grown out of our office in Reeuwijk!
Our new home is very close to the city center of Gouda which makes it far more reachable by public transport as well.
We have designed it to be a very flexible place to work: there are loads of small and large meeting rooms that help us keep the noise down in the working place, while the open spaces and use of glass still make you feel connected to everyone.
Furthermore, it has proved to be very useful in our bi-annual Starware day. We now can host our internal company events on our own premises! With room for a keynote session, loads of breakout sessions and a real Starware Grand Prix in simulators in between.
Finally, whenever the situations allow us, we will host a grand opening party, and of course, we will be very happy to show you around!
Our new address is:
Schouwburglaan 18, 2806 AV, Gouda