Back at the end of August, we were close to the departure of our first group of brave fellow time travellers. As you have read in the previous post, our idea was to take everyone at our company and their spouses back in time to relive the highlights of 30 years of Starware.
We usually make it a sport to tell our colleagues as little as possible, because we believe the element of surprise adds so much more to a trip than just stating a full itinerary upfront. Also, it makes people go with the flow and usually lets them experience things they otherwise might skip. So none of our travel companions knew about these things up front.
Anyway, here we go. This story is too good to keep from you 😉
The preparation for the trip started with us checking out possible locations with our go-to event partner: EVENT INSPIRATION. We quickly came to the conclusion that we just had to hold this event at the Costa Brava in Spain. As teenagers, we spent our summers in the party towns of Lloret Del Mar and Blanes. On these holidays we supported our customers via a pay phone during the daytime and then joined the party in the evening and night.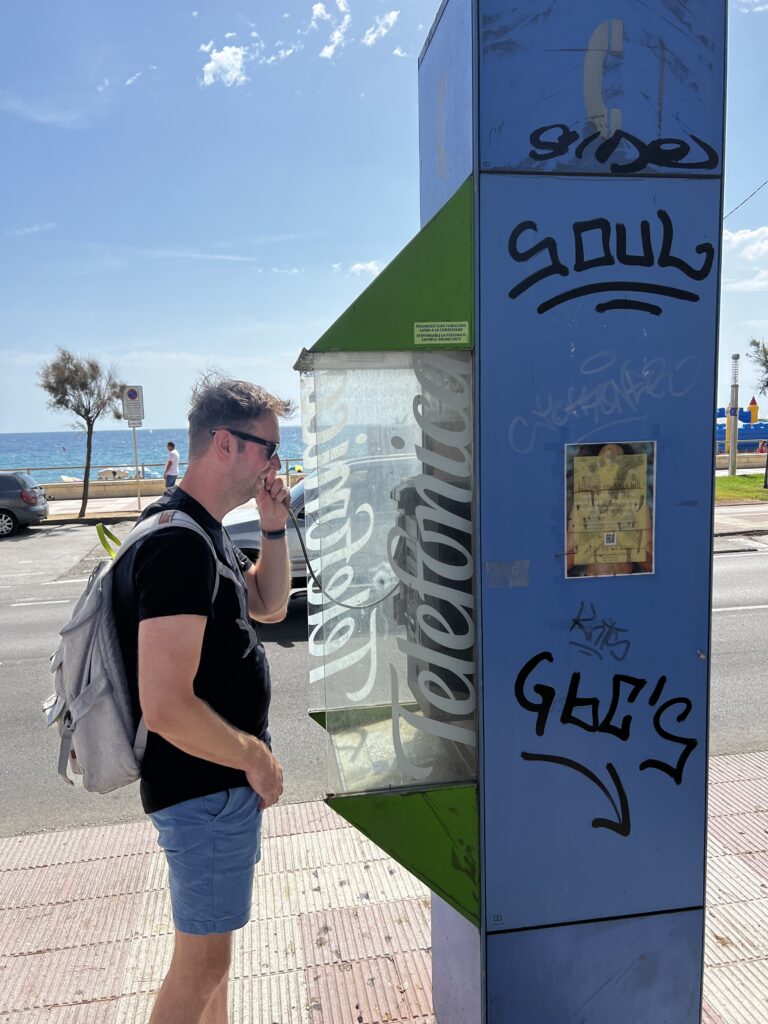 Jelle of Eventinspiration can almost do anything, but this event was shaping up to be so custom that they had to involve a team of local experts: The Mañana Mañana Event Company. The name should have tipped us off already. Because after a couple of calls we found ourselves saying the line that is practically in every Starwars movie:
We've got a bad feeling about this!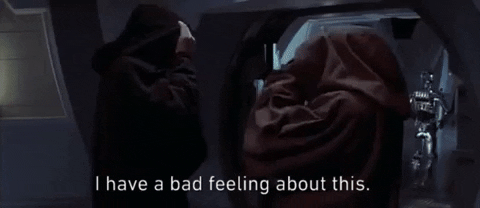 Usually, in the movies, nothing good happens after this and for us, it was no exception. Everything we wanted turned out to be very hard with this local partner, there were no hotels to be found during that period and the basic conclusion was we had to move the event to next year. 😱
As time was running out, we discussed our options in good faith with Eventinspiration and quickly realised that there was only one way to get this event done:
We had to take over the entire organisation in-house.
Carmela and I (Roland) asked two of our newest fluent Spanish-speaking colleagues Andrea and Elodié if they would be up for the challenge to try and pull off this enormous endeavour. In the true Starware spirit, they answered: "well, we have never done anything like this before, so we see no reason why we can't make it a big success!".
So we got to work. We knew the Costa Brava needed to be our first stop so that also meant we had to fly everyone to Barcelona. From Jelle's network, we got in touch with Beuk Travel and Vueling who would help us arrange the flights.
Right after we got all the flight bookings, a new phenomenon occurred: the Schiphol crisis started!
As you can imagine this gave us some sleepless nights. We could already see an entire group stuck in the queues at the airport, missing their flights or luggage being held forever at the Schiphol depots. So we made sure every couple could at least take a piece of hand luggage on the plane.
The second thing that we wanted to arrange was a proper time machine. We arranged a touring car to take us on our journey with Marketing en Acción. Stay tuned tomorrow because the end result of this bus will blow you away!
Now that was settled, we could start building our program. We considered each of the 4 days as 10 years in the history and future of Starware and looked for fitting activities and places to stay.
When we got our rough planning together, we went to Spain with the whole organisation team on a recon trip and visited all the locations and activities to make sure they were really what we expected them to be.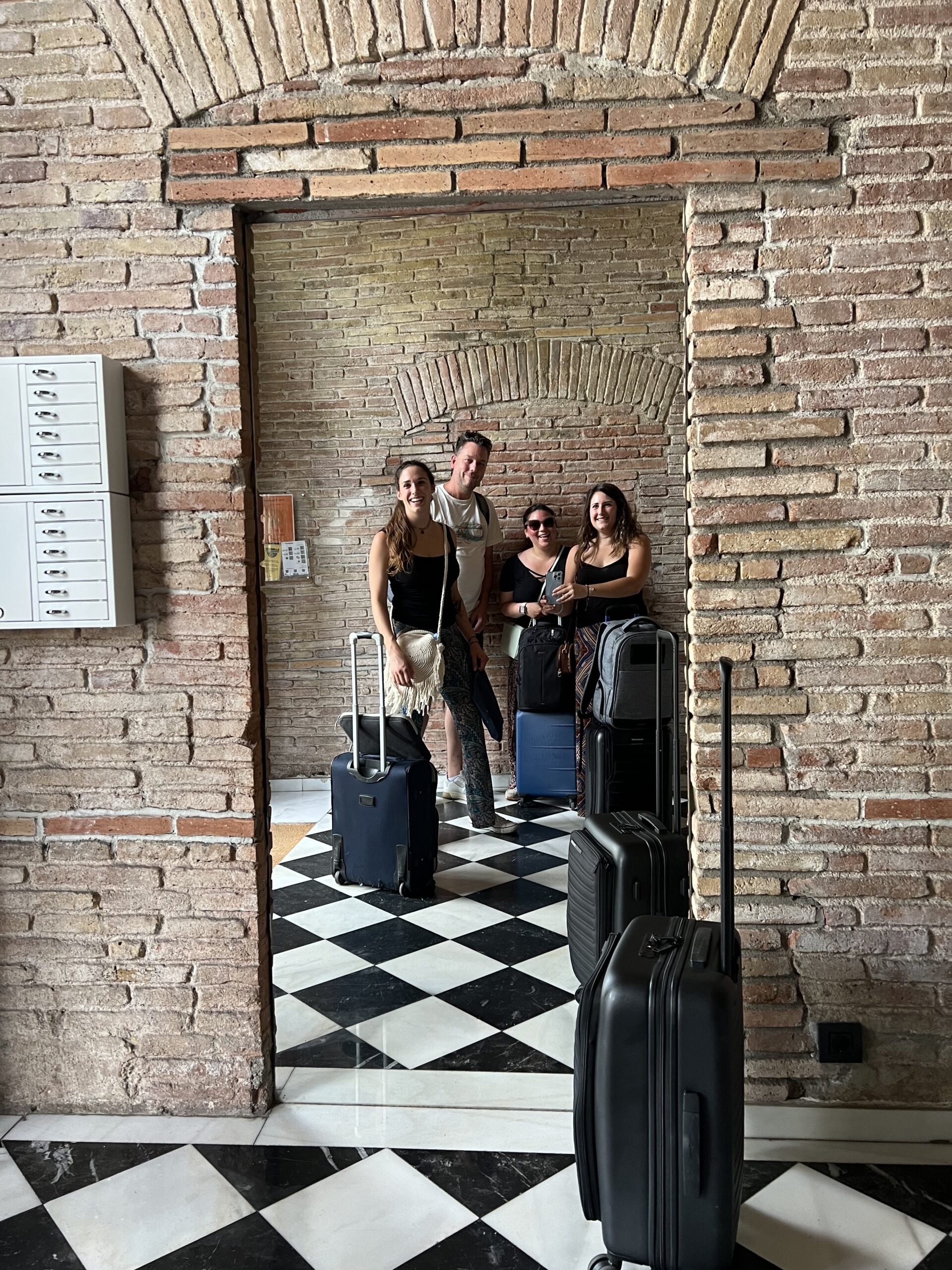 Meeting all the contacts upfront during this recon trip really helped us in the planning and realisation of the event. By building a personal connection with everyone we discovered even more nice things to add, making the entire program come to life. We would have never been able to come up with them sitting behind our laptops!
When we were done, we made a small teaser video for everyone that was coming on the trip to reveal where we would be going 😉 We let people wonder for a couple of months since the theme announcement back in April, so the teaser was the first tangible information about the event.
Then it was time for the official invite. We wanted something totally nineties and linked to the Back to The Future (BTTF) theme. Well, what's more 90's than walkmans? Surprisingly they were still for sale!
We also found a couple of great voice actors that recorded our invite message. We used this message together with some of our personal favourite nineties hits mixed by our resident dj (DJ T.O.N.I) to create our homemade mixtape.
Unfortunately, the company that was supposed to record the tapes, cancelled on us very last minute, so we had only one option left:
Buy an old-school cassette deck and start recording ourselves! 60hrs of changing tapes later this was the result: